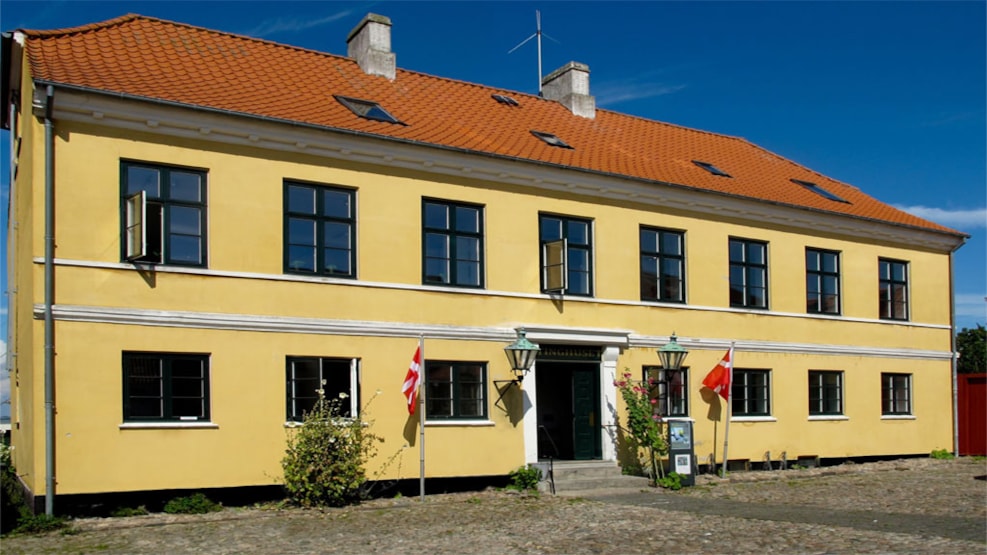 Tinghuset Ebeltoft Kunstforening
Wechslende Ausstellungen, dänische und ausländische Künstler.
Tinghuset in Ebeltoft:
Tinghuset (the courthouse) was built in 1839 as the town hall in neoclassical style. When the building was opened, it was installed with a council chamber, courtrooms and accommodation for the jailer, who had six arrest chambers for the town's sinners. The townspeople could also rent the house for weddings and other celebrations.
The building was used as town hall until 1968 and was afterwards used as courthouse and police station. In spring 2010 the police left the building and Syddjurs Municipality got the building.
1st of October 2011 the building was purchased by the current owners, the founders of Kvadrat, Poul Byriel and Erling Rasmussen.
1st of April 2012, Ebeltoft Art Association was accepted to use the building as museum. It is now run by volunteers and unpaid enthusiasts.