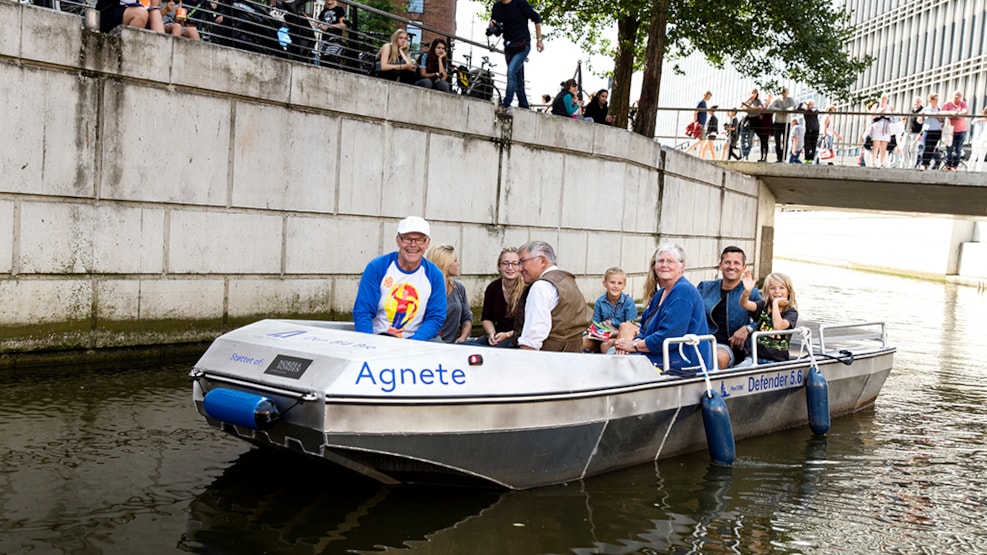 Die Blaue Brücke
The Blue Bridge is your chance to see Aarhus from the waterside when visiting the city Aarhus during The Aarhus Festival. Aarhus Å is a central part of the city's DNA.
Come on board on the solar-powered boats that sail calmly through the water and give you a rare opportunity to see the city from the water side.
Tickets costs DKK 30 and the trip takes 30 minutes.
The boats sail from Isflagerne at Pakhuset 13 to Aarhus Sailing Center. Buy your ticket at the boats one of the two places on the day you want to sail.
See what others are sharing on Instagram