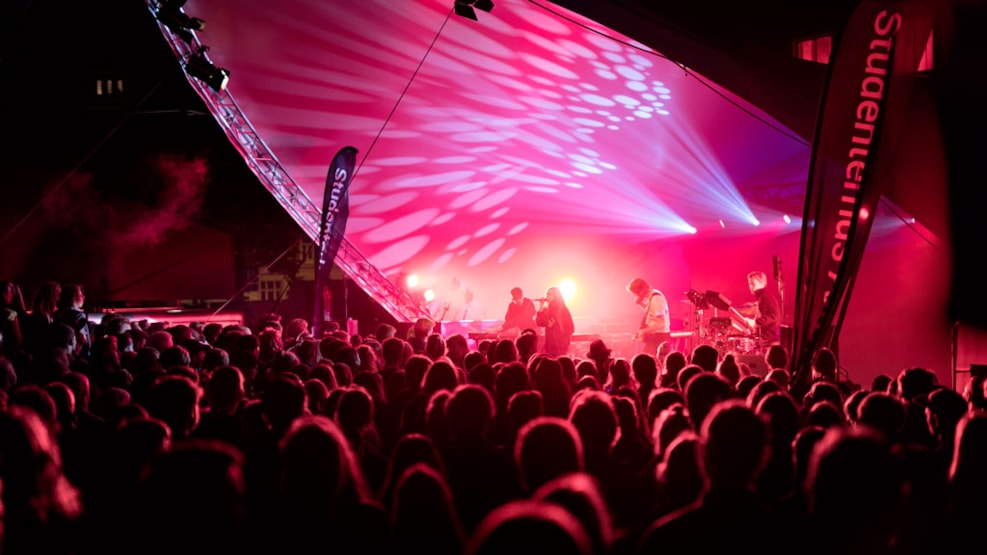 Areas and tents at Aarhus Festival
Aarhus is vibrant with life, energy and creativity, urban art, gastronomy and music during Aarhus Festival. For 10 days every street and alley, club, stage, gallery and museum swarm with art and entertainment where renowned traditions flourish side by side with the new and unexpected.
Here you get an overview of where to find tents with beer and live music, areas with cultural happenings and creative events. Enjoy! 
Byparken - The City Park
There are lots of life and experiences for both children and adults in the city park, which is the perfect place to start your Aarhus Festival experience. Here you can participate in creative workshops, dance and much more.
The city park is located by ARoS Aarhus Art Museum and the Concert Hall Aarhus.
The Irish Tent
In the Irish tent there is a festive spirit and Irish live music and at the bar you will find a large selection of Irish beer and whiskey. There are plenty of seating at the long tables in the cozy tent.
The Irish Tent is located right outside the train station in front of the pedestrian street Strøget.
The Jazz and Folk Tent
In the Jazz and Folk Tent in front of St. Paul's Church you can enjoy both local, national and international live bands.
The Jazz and Folk Tent is located in the city district Frederiksbjerg. 
Cluster Square
Cluster Square is one of the hot spots of the Aarhus Festival. Here the area of Klostertorv is transformed into an creative area with swinging live music, delicious street food and creative happenings. Look forward to a cultural mix of new and hip mixed with the well-known.
Pustervig Torv
At Pustervig Torv in the Latin District you find a party tent with a cosy atmosphere and live music for everyone.
Folkestedet
At Folkestedet you can experience a lot of good music, food and cosiness this year. Try Mambo, eat together with other people and much more.
See what others are sharing on Instagram