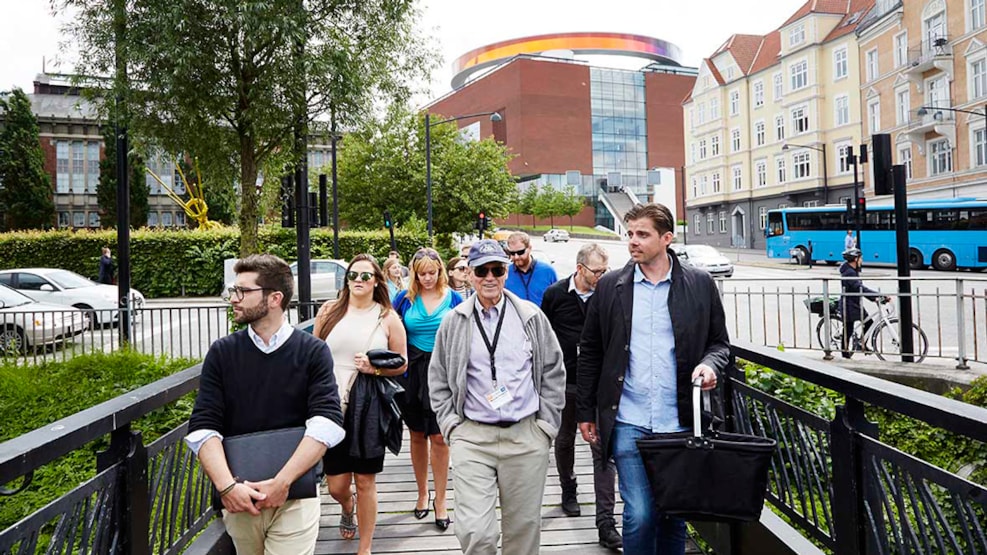 4 Hour Guided Food Walk in Aarhus
Enjoy a 4 Hour Guided Food Walk in Aarhus wich is a delicious experience where a guide takes you through the best food spots in Aarhus. The guide will tell you stories about the city and take you to some of the most interesting areas in Aarhus, which you will experience through its food.
Explore Aarhus through its food
At the guided Food Walk you will visit the market at Ingerslev Boulevard, which is an open aired market square with a wonderful almost Mediterranean atmosphere. This Food Walk is an exciting way of seeing Aarhus, you will taste amazing food when visiting unique gems and explore traditional Danish food and drinks. Your local foodie will take you to some of the most trendy places and neighbourhoods in Aarhus.
4 Hours Guided Food Walk in Aarhus
At the 4 Hour Guided Food Walk you local guide will lead you through small alleyways making seven-eight stops where you at each place will taste delicious food. At the food walk you will be introduced to places you would not find on your own. The tour will begin at the farmers market on Ingerslev Boulevard, and then move closer to Jægergårdsgade in the Frederiksbjerg Quarter, one of the most vibrant and interesting neighborhoods in Aarhus. Later on, you will get a chance to explore the charming Latin Quarter.
See what others are sharring on Instagram