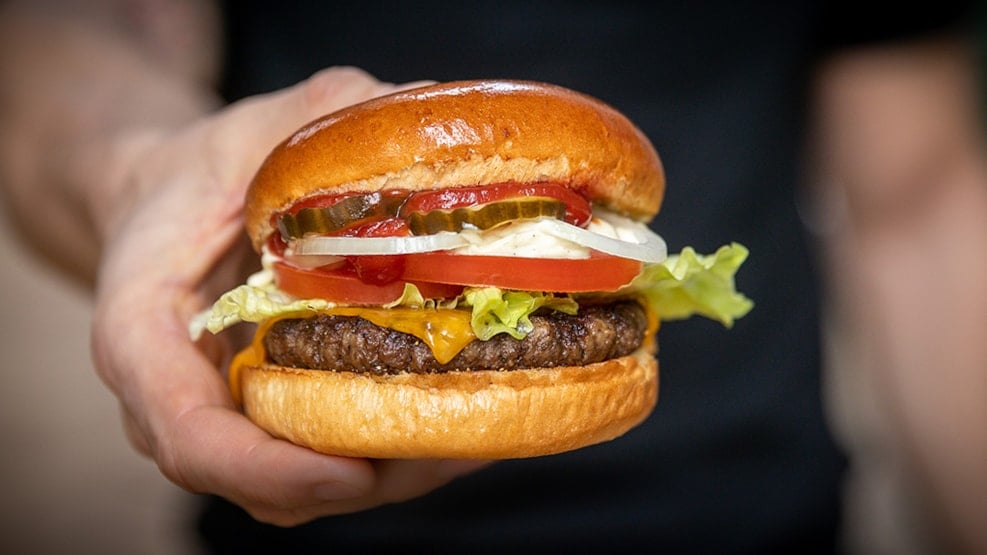 Burger Shack
At Burger Shack you can set your teeth into a juicy burger with flame-grilled steak. The menu also carries crispy fries, topped with Italian cheese and thyme.
Danish-owned burger chain
In addition to juicy burgers and crispy fries, the Danish-owned burger chain also serves chili cheese tops and chicken bites.
Burgers made with love og honesty
Burger Shack has been on everyone's lips - for better or worse. In 2020 the ambitious restaurant group DiningSix took over the burger chain, and now Burger Shack is back in top form.
Exciting "Shack menus"
You have the option to choose from seven different "Shack menus". There is something for everyone. The menu includes the aforementioned "Shack Fries", topped with Italian cheese and thyme. Burger Shack uses 100% Danish beef from Danish farmers and 100% Danish chicken.
Delicious vegan burger
Maybe you are vegan or maybe you just don't eat meat. It's not a problem. Burger Shack serves a vegan burger menu. The plant steak is made from pea protein and in the vegan brioche burger bun you will also find vegan cheddar and vegan mayo.
Children's universe
The young visitors to the burger restaurant get a small gift to take home. The menu has a small book about Jack and all of his adventures. The children's menu is served in Jack's own cabin.
In Aarhus, you will find Burger Shack in two locations:
See what others are sharing on Instagram