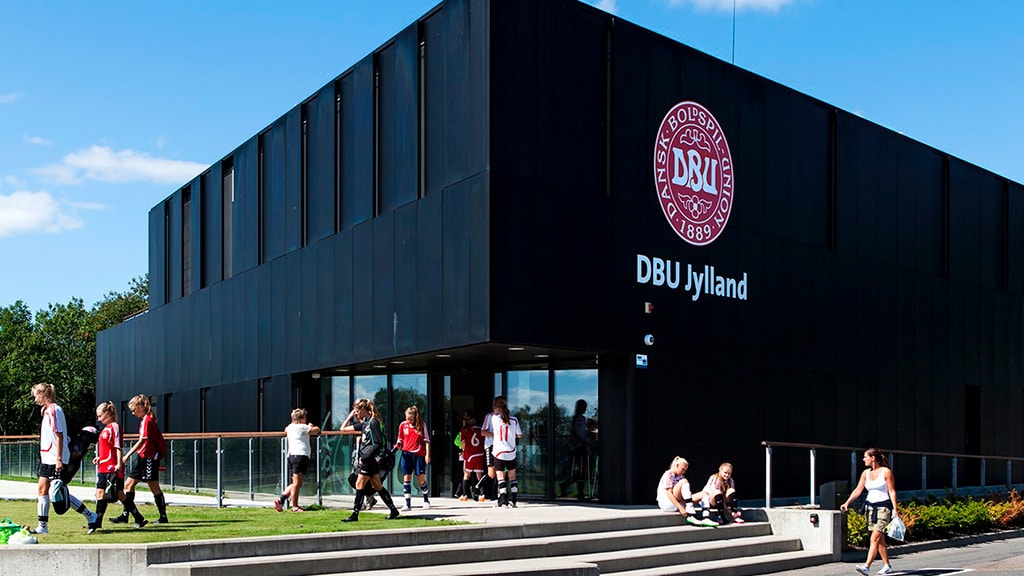 DBU Hotel & Kursuscenter, møde- og konferencested
DBU Hotel & Conference Centre just 2 km off motorway E45 and 5 km outside of Aarhus city centre opened in 2012 and welcomes corporate partners, families and sports clubs into its modern facilities offering a long list of fun activities.
As a guest at meetings or seminars you can choose to book one of the 34 rooms at DBU Hotel & Conference Centre, not to mention the possibility of booking the entire venue should you wish to have the place all to yourself.
For more information in relation to your future event, please call General Manager Morten Bing at +45 2361 2727 / +45 8939 9988 or write an email to bing@dbujylland.dk.